WONDER WHY JEWELS?
To remind us of our history so that we will not forget. 
To allow teachers/educators to share valuable info to parents.
To TEACH, INSPIRE, & MOTIVATE parents, teachers and children.        
AND THAT'S WHY…
JEWELS, a product of UniquePublish-n, will as much as possible abide by the norm of standard English practices; however, because we are "unique", we have chosen to break some of the standard rules of the publishing industry.  That is why this magazine will suggest the idea of a WORKBOOK for parents, and suggested work/educational games  for children. 
WHY JEWELS?  As a support tool or resource to parents. It is UniquePublish-N sincere desire to EDUCATE, EMPOWER, YES! But more importantly, to STAND FOR the EDUCATION of our Children.   Parents need to hear from teachers. Educators need to share that valuable information with parents.  JEWELS exists –for parents and teachers.   Information shared will benefit the Memphis Community.
SUBJECTS SHARED: -  INFO YOU NEED TO KNOW…  Look for the next issue of JEWELS .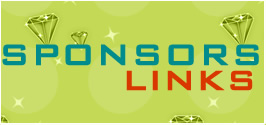 Authorized users only!
At schools, your local businesses, shops, or boutiques. JEWELS Magazine, a quick snapshot of our/your successes, and  brief newslink to show us:
WHO AMONG US CREATED SUCCESS & MADE HISTORY?
HOW & WHEN THEY DID IT!
WHAT ARE WE TO LEARN?
JEWELS will KEEP US CONNECTED TO OUR PAST - TO BUILD A BETTER FUTURE.  DISCOVER THE JEWELS IN MEMPHIS WHO HELPED TO ADVANCE THE TEACHING & LEARNING OF CHILDREN.
You will discover – the right path towards "PEACE OF MIND". Perhaps if you take time to complete the QUICK ENTERTAINMENT, your choice and direction for life and living will be made different.
JEWELS – provides an avenue to EDUCATE, EMPOWER, and provide VIEWPOINTS to lead you towards improved decision-making regarding the classroom, our children, and SUCCESS.
JEWELS OF MEMPHIS DISCOVERED SUCCESS – uncover the impact of their lives on the Memphis community –and you will DISCOVER JEWELS.
Mission
Jewels Magazine
"shares success stories of people who shine like jewels."  
.
Build your own library of JEWELS. You want access to these JEWELS, right at your fingertips, so you can SHARE THIS INFO and the pictures with your coworkers, family, and friends.

FACEBOOK US:
INSTAGRAM US AT:
WE'RE NOT READY TO TWEET YET: (LOL).